Residential Contractors IN Brooklyn NY For Home Construction in brooklyn ny
A residential construction
management & general contracting
company In Brooklyn ny
Are you searching to build a new home in New York for yourself or your family? Do you want to renovate the entire residential property or just a part of your home? Whether you're located in Brooklyn NY or any of its surrounding vicinities, our general contractors & construction Management Company can help you build the home of your dreams. We design, construct & renovate entire homes, including bathrooms, kitchens, patio spaces, attics, basements, and more.
Our general contractors in Brooklyn NY can build all types of modular homes, small & medium multi-family homes, pool houses, sunrooms, greenhouses, etc. 
Want to hire a residential contractor in Brooklyn NY to perform new construction or complete remodeling of your existing homes?
Why Choose Adir Contracting for Residential Construction & Renovation Works in Brooklyn NY?
Being one of the leading names in the construction industry of Brooklyn, NY, Adir Contracting has helped several homeowners & business owners alike with their small, medium and large scale construction works. When it comes to building homes, we only employ only the best residential contractors in Brooklyn NY with years of home construction experience under their belt. 
Our company holds an A+ rating and is certified by the state to give you standard construction meeting all the state guidelines. Now have absolute peace of mind when you hire our professionals in town. Our team of general contractors have been designing homes for more than a decade in Brooklyn and surrounding areas. We make sure that when we work for you, you don't incur any material or labor losses. We hold a pristine record of delivering construction services meeting customer satisfaction – all our general contractors & home builders are certified by the state to ensure you get nothing less than world-class service right from the start (to completion).
Our commitment to offering you the best service is what sets our construction company a class apart. We meet our customer requirements time & again with ultimate proficiency.
What Can Adir Residential ContractorS IN BRooklyn NY do for you?
Just like any commercial project, we take home building and residential constructions seriously. Our team of professionals have years of experience under their belt when it comes to residential renovation & constructions. There's not a particular service where we won't be able to provide you with the necessary assistance. Our teams can come in handy with: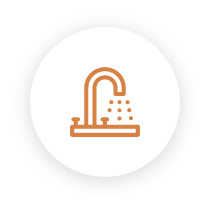 Kitchen & Bath Remodeling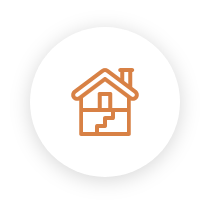 Do you have something specific in mind? Feel free to get in touch with our residential general contractors in Brooklyn, NY.
Is there something in particular that you want to get built at your residence?
Get Accurate Budgeting & On Schedule Home Construction with Us
Your dream home can turn into a reality when you have our expert contractors working on your home design because we keep everything transparent and stay in constant communication with our clients every step along the way. When it comes to home construction, we keep a strict follow up on the progress. We ensure that your home construction is completed on schedule. Delivering you quality construction isn't our only strong suit, as our general contractors go an arm's length beyond by offering you effective cost-cutting on material, labor & other overheads. Now get your very own home on a budget & on schedule. Call us now and let us take care of every aspect of your home building.
Let us transform your existing residential site into a beautiful & highly appealing home for you & your family to cherish for a lifetime.
Frequently Asked Questions
Why believe in our general contractors in Brooklyn ny?
We're the construction and program management experts you need when it comes to meeting your project goals on-time, within budget. We have a superior safety record that keeps projects moving forward smoothly with no problems or delays. When we work together through collaboration, innovative processes and an open dialogue about how best to meet your needs – you'll be able to hit all of those critical milestones without any hiccups along the way!