Water Damage Restoration Services in Brooklyn NY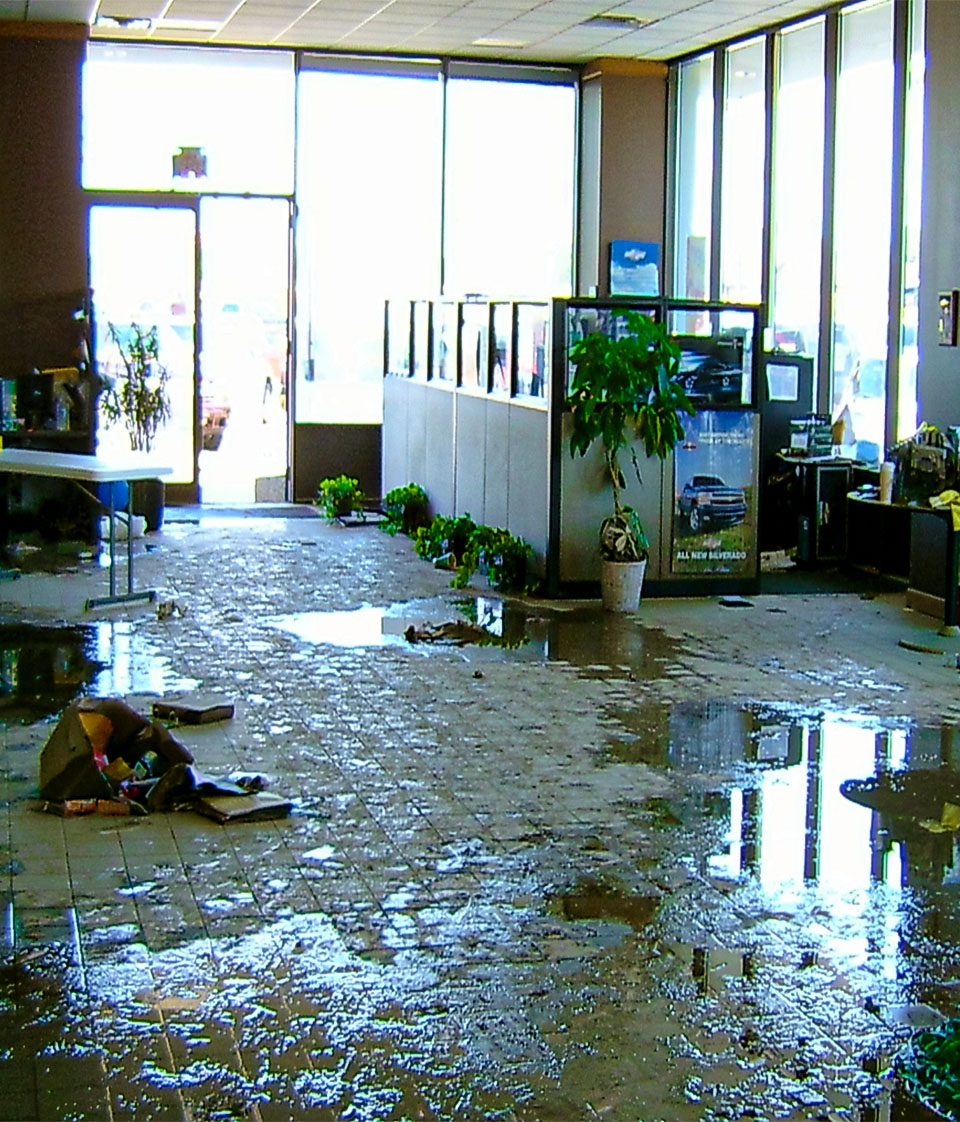 Commercial Water Damage Restoration Service in Brooklyn
Are you a business owner who has been forced to close doors due to water damage?
Water damage in a business can be devastating because it closes down the company for days or weeks, which means losing precious revenue. It's one of the last things you want when you're running a business especially in the hustle & bustle of the New York region. It's why you need to get your business up and running in no time. Luckily our local restoration team knows this better than anyone and will get on the job ASAP to clean up standing water so you don't lose any more time running your company. Our experienced staff has more than a decade worth of experience in performing water damage restoration at your commercial workplace. What makes us special is that our teams can provide you with same-day service. Dealing with water damage? Sit back & relax.
Say goodbye to losing money with our expert water restoration service in Brooklyn, New York.
Residential Water Damage Restoration Service in Brooklyn NY
Is your home filled with floodwater in abundance? When it comes to water damage, you want to act fast.
Water damage can cause numerous health hazards and lead to mold development which can further cause problems at your residence. Water damage doesn't always have to be from flooding, it can also be caused by appliance failure and overflow of washing machines & dishwashers. You can even experience drainage overflows due to blockage of water lines in the washrooms, kitchens and other parts of your home. Leaving unwanted water non treated can ultimately result in damaging your precious items such as the carpet in your homes, your home furniture and in fact, all the other flooring areas.
Are you searching for the right restoration company to provide assistance?
How Adir Contracting Offers Water Damage Restoration?
When water damage strikes in your office, you don't have time to waste. That's why we at Adir Contracting are available 24/7 and ready to provide emergency response when disaster hits. Our water damage restoration experts can send highly trained professionals to provide you with quick assistance. We offer a straightforward process which doesn't trap you in the blues of how tasks will be performed for water damage restoration. We initiate by carefully inspecting the location which has experienced water damage. After completing our assessment, we initiate the entire cleaning process. Once the cleaning of your property is complete, we move ahead to the next steps of sanitizing the entire place so it appears fresh & new. Sanitization ensures your place becomes clear of all contaminations and free up from problems such as mold build up and so on. Finally, we restore damaged areas back to working order. For that, our general contractors can offer you a separate construction & renovation service.
Do you want to hire professionals who can walk you through an organized cleaning & restoration process?
Frequently Asked Questions
Why believe in our general contractors in Brooklyn ny?
We're the construction and program management experts you need when it comes to meeting your project goals on-time, within budget. We have a superior safety record that keeps projects moving forward smoothly with no problems or delays. When we work together through collaboration, innovative processes and an open dialogue about how best to meet your needs – you'll be able to hit all of those critical milestones without any hiccups along the way!