Residential Home Construction Services in NYC
A Residential Construction Management Company in NYC
Are you seeking to build a new home somewhere in NYC? Do you want a modular type apartment or do you want a simple home? If you're opting in for a construction management company or a general contractor in NYC, the chances are slim to find someone who is well versed in creating the perfect home for you in NYC that meets your particular requirement. At Adir Contracting, we have general contractors with years of experience in residential buildings. Our teams know how to design, construct, renovate & transform entire homes including bathrooms, kitchens, patios, attic spaces and basement exactly to your particular desires. We have built modular homes, small & medium sized multi family units, pool houses, green houses, sunrooms and much more. No matter where you're located in NYC, our teams are only a phone call away. Want to build your next residential property? Get in touch with us.
Why Choose Adir Contracting for Residential Construction & Renovation Works in NYC?
Being one of the leading names in the construction industry of NYC, Adir Contracting has helped several homeowners & business owners alike with their small, medium and large scale construction works. When it comes to building homes, we only employ only the best residential contractors in NYC with years of home construction experience under their belt. 
Our company holds an A+ rating and is certified by the state to give you standard construction meeting all the state guidelines. Now have absolute peace of mind when you hire our professionals in town. Our team of general contractors have been designing homes for more than a decade in NYC and surrounding areas. We make sure that when we work for you, you don't incur any material or labor losses. We hold a pristine record of delivering construction services meeting customer satisfaction – all our general contractors & home builders are certified by the state to ensure you get nothing less than world-class service right from the start (to completion).
Our commitment to offering you the best service is what sets our construction company a class apart. We meet our customer requirements time & again with ultimate proficiency.
What Our General Contractors Can Do For You?
For us, every project holds its significance. May it be commercial or residential, our professionals can put together the most perfect home buildings for you. Our talented pool has exceptional knowledge and have years of experience under their belt when it comes to general contracting. Whether you want a construction management team to overview home renovations/remodeling or complete apartment developments, we have just the general contractors for you. We know what it takes to build the perfect homes and we do everything in our capacity to serve our people in NYC wholeheartedly.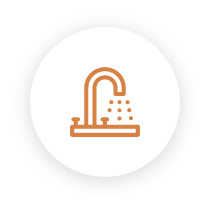 Kitchen & Bath Remodeling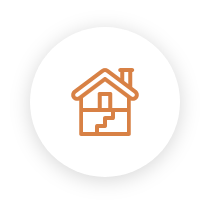 Need a team of general contractors in NYC who can commit with you for long term projects?
Adir Contracting Group | A Reliable Name in the NYC Construction Industry
We take pride in becoming one of the leading names in NYC's construction industry. When it comes to new construction, renovation works and construction management, our professional company stands a class apart from the rest of the competition in NYC. We have helped multiple homeowners & business owners alike with their small, medium or large scale construction projects. Whether you're planning to simply renovate one of your old sites or want to employ a general contractor for an entirely new construction project, we can offer you experts with years of experience under their belt. Our construction company holds an A+ rating and is fully certified by the state to perform all types of construction.
So feel free when you reach out to us, we will be more than willing to provide you with top-quality work.
Frequently Asked Questions
Why Believe in Our General Contractors in NYC?
We are construction and program management experts. We're here to help you meet your goals with ease. From the groundbreaking start of your project to its completion, we've got you covered. We're leaders in construction safety. That's why when you work with our general contractors in NYC, we hold meetings, introduce  innovative processes, and establish open dialogue about how best our construction management teams can meet your construction needs–with us, you'll be able to knock all your construction problems out of the ballpark without breaking a sweat.