Retail Construction & Renovation Service in NYC
Retail construction is a rapidly growing industry and is expanding at a massive scale. In NYC, the retail industry is always touching the highest peaks of success and is always growing at an immense pace. Are you searching for a reliable construction management firm who can help you provide the perfect guidance and the right consultation in putting together a retail business? At Adir Contracting Group, our general contractors can help you with the installation & repair works as per your recommendations. We are your one stop shop solution for retail construction management. Let us give your retail outlet a stunning appeal that will make your store in NYC an attractive destination showcasing all your merchandise in the best possible way. From adding smart features to meeting all your branding requirements, we got you covered. Our retail construction & renovation service in NYC is hardly just a phone call away.
Type of Retail Construction Projects Adir Contracting Group Offers
At Adir Contracting, we can provide you retail construction service for a variety of different projects ranging from the simple to the most complicated ones.
Our Retail Construction Services
General Contracting
Making sure your retail project is completed on time and to the best of its ability requires a strong team. Our general contracting team can handle whatever issues arise, from small scale executions to large-scale projects with ease as we have experience in various types of construction including restaurants, grocery stores, malls, etc.
Site Assessment & Budgeting
Our commercial team performs a thorough site assessment and estimates the budget that will be incurred at your premises. Before construction even begins, our team makes sure your retail project is sustainable and cost-effective by using local experience. We also find the right location for your company's needs and budget.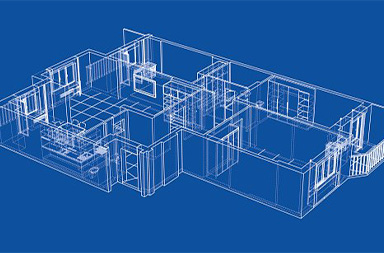 Blueprint Design & Approvals
When it comes to designing your existing retail store location, we take a profound approach in creating your blueprint designs. You don't have to worry about your retail project's design and style standards because we will assist you with approvals. We make sure designs are approved not only by you, as well as local regulators so once construction starts.
Valuable Engineering
Last but not the least, we offer valuable engineering. We keep everything transparent with our clients right from the beginning. Our goal is to ensure every dollar that you spend is spent wisely and in the right places. We have trained teams who have ample experience in creating purposeful architectures. Whatever we do, we make sure we do it to provide value to you & your customers.
Contact Us Now for Retail Construction Projects
Are you located in NYC and want your retail outlet to get full renovation or a fresh new construction from scratch? Adir Contracting in NYC offers years of experience and some of the best expert construction workers to help build you one of the most remarkable retail construction outlets. Our professional general contracting company is always ready to provide you with quality service that will surely exceed your expectations.