NYC's Finest Roofing Services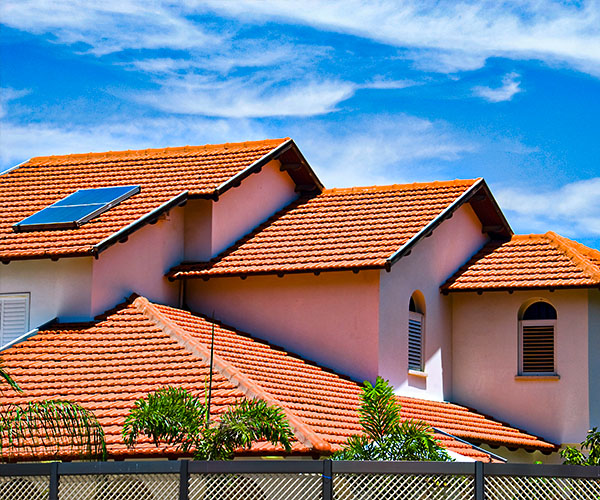 Time to Get New Roofs in NYC with Adir Contracting Group
Are you looking for a roofing option for your residential or commercial property that meets your budget? Do you want to create roofs using some of the best quality materials which can face even the harshest weather conditions in NYC? If you're looking for a durable & long lasting roof system for your premises, then Adir Contracting has the answer to all your roofing problems. We are a professional roof repair & replacement service bringing top of the line general contractors in NYC who will provide you with the best looking roofs in NYC. When it comes to roofing, we take extra care to match high quality & eco-friendly components to ensure you get a roofing system that goes above and beyond your expectations. You may have heard of EPDM roofs, but did you know that Adir Contracting offers a range of other roofing systems which can meet your requirements? From flat roofs to the most complex skylight & roofing systems, we will provide you with the best options in NYC.
Now Get Top Quality Roofs Installed With Us in NYC
Here are some ways how our roofing specialists in NYC can provide you with the best service.
Do you find something of interest?
A Full Scale Residential Roofing System in NYC
If you're looking for a roof that will last the test of time, then Adir Contracting has an excellent range of residential roofs to suit your needs. We provide roofing services for all kinds of houses in NYC, Brooklyn, Staten Island & Queens. From repairing an old roofing system to installing a new sleek & long lasting flat or skylight roof, we have the best options in NYC. Our professional roofers can accurately remove your old roofs and replace them with a new roofing system in no time at all, so you won't need to worry about any disruptions in service during installation. From shingle style to colorful tiles, our teams will add roofs that will enhance the appeal of your residence. Let us give you a roof which is not only great in price but is also very desirable for all those onlookers walking down the road.
A Full-scale Commercial Roofing System in NYC
Commercial roofing is a very complex process where expert roofers require different materials, insulation and application methods. So when it comes to commercial roofing, it is essential that you hire a professional commercial roofer in NYC who can help you stay up to date with the latest industry trends and information. At Adir Contracting Group, our general contractors in NYC specializes in re-roofing commercial buildings of all sizes and types. If you're looking for professional commercial roofers and you're located somewhere in the NYC area, our building management company can be of great service to you! With our abundance of services provided by our professionals; finding exactly the type or style which best suits your needs will be as easy as a cake!
We can replace the roof for,
Why Choose Adir Contracting Group for Your Roofing in NYC?
We offer a wide range of roofing services for both commercial and residential properties like:
All roofs that our team of general contractors will put together for you are of top notch quality & everlasting durability. Our team of builders have many years of experience working in NYC, and they're equipped to take care of your roof replacement without breaking a sweat.