Water Damage Restoration Service in NYC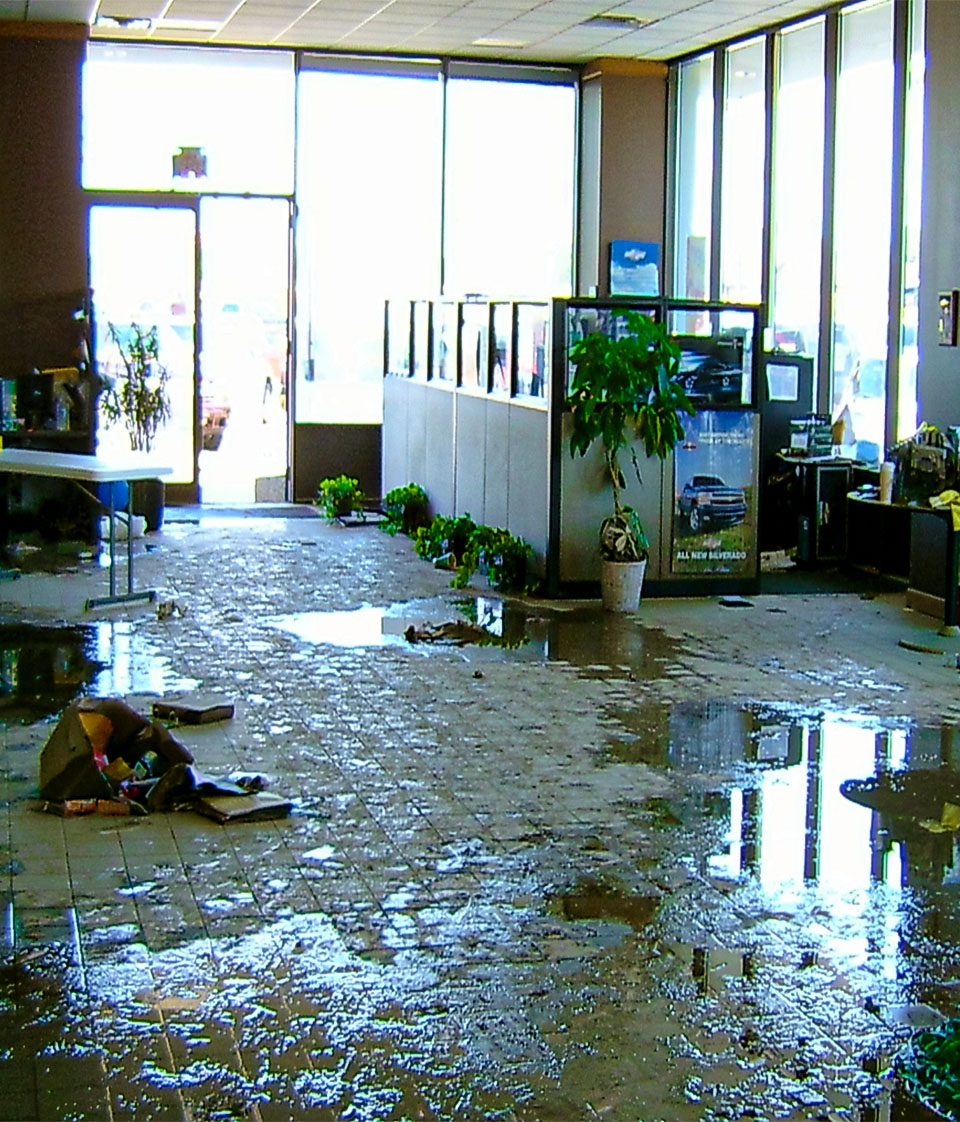 Commercial Water Damage Restoration Service in NYC?
Has your retail outlet or commercial business just experienced water damage?
Water damage can happen due to multiple reasons. It can take place because of a leaking water heater in the basement, foundation leak or simply flood damage from washing machine overflow. Water can also find its way into your home because of a natural disaster occurrence such as urban flooding. Are you experiencing a similar problem? Don't let water damage close down your company for days or weeks. Our local restoration team knows how to get your commercial business up & running again in no time! Adir Contracting Group has experienced staff with more than a decade of experience under their belt. They are of the mind how to get the job done faster, better and more effectively like no other. After all, you don't want to see your revenue go down the drain and miss out on plenty of opportunities by not having access to a clean office space. Call Adir Contracting Now to fix your leaky pipes & restore your offices.
Residential Water Damage Restoration Service in NYC?
Has your residential space recently flooded with water?
Water damage can have a detrimental impact on our health. It can lead to other problems such as mold development which can cause significant health concerns. When we talk about homes, flooding can occur due to multiple reasons such as an overflowing toilet, appliance failure, or washing machine malfunctioning. you might even experience drainage overflows because blockages in water lines allow unwanted moisture into other parts of the home like kitchens where food items are stored close by (i.e., near sink). Leaving non-treated fluids behind will ultimately result in damaging fragile things such as carpets inside homes themselves – this includes floor coverings outside on patios/balconies, etc.
Are your premises experiencing any of the following issues? Call Adir Contracting Group in NYC.
How Adir Contracting Can Help You with Water Damage Restoration in NYC?
When your premises observe a water damage incident, our team of professional general contractors at Adir Contracting Group can instantly arrive at your location in less than 24 hours. Our ready to respond emergency teams can provide quick response & effective support to those in need by offering them quick assistance. Our straightforward process starts with quickly inspecting the location for possible leaks. Once our assessment is complete, we start with the cleaning process of your premises. In case of a leak, we repair them so you don't have to experience any further flooding. After we have thoroughly cleaned your premises, our team of general contractors sanitize the entire place making it finally clean from all contaminants. We ensure that when our task is done, you won't find any mold build ups or traces of water damage at your property. For bringing everything back to working order, our teams can charge you.
Want to hire water damage restoration experts in NYC who can easily walk you through the process?
Frequently Asked Questions
Why Believe in Our General Contractors in NYC?
Water damage restoration is not an easy job and requires an expert's view in managing the problem. At Adir Contracting, we have some of the best general contractors in NYC to offer you the best damage restoration consultations & solutions. Our teams have more than a decade of experience in restoring damaged sites, may they be residential or commercial. Is there a flooding problem that you've just encountered? Want your business operations or domestic life to sail smoothly without delays?